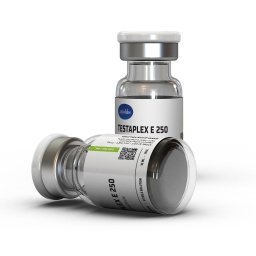 Axiolabs
Testaplex E 250
CHEMICAL INGREDIENT: Testosterone Enanthate
ADMINISTRATION: Intramuscular
BRAND: Axiolabs
STRENGTH: 250mg/ml
UNIT: 1 vial 10 ml
Testaplex E 250 Detailed
Introducing Testaplex E 250, a potent and effectual testosterone enantate steroid meticulously manufactured by the trusted brand Axiolabs. Crafted to elevate your testosterone levels, this remarkable product has been known to boost athletic performance, amplify muscle mass, and enhance overall physical endurance.
Key Features:
Contains a high concentration of testosterone enantate (250 mg/ml)
Produced by the esteemed Axiolabs brand
Aids in improving physical performance and athletic endurance
Promotes gains in muscle mass and strength
Heightens libido and sexual performance
Elevates mood and overall well-being
Suitable for both bulking and cutting cycles
Offers long-lasting effects with a half-life of approximately 8 days
Administered via intramuscular injection for maximum effectiveness
Possible Side Effects:
While benefiting from Axio Labs Testaplex E, it's essential to be aware of potential side effects. These may include acne, hair loss, changes in libido, mood swings, and water retention. Long-term use of Testosterone Enanthate by Axiolabs may also carry risks such as heart disease, liver damage, and prostate cancer. For your safety, it's crucial to consult with a medical professional before initiating any hormone replacement therapy to fully evaluate the benefits and potential risks.
Please log in to write Testaplex E 250 review.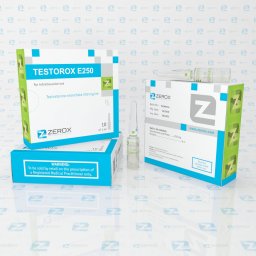 10 amps - 250mg/ml
CHEMICAL INGREDIENT: Testosterone Enanthate
ADMINISTRATION: Intramuscular
BRAND: Zerox Pharmaceuticals
STRENGTH: 250mg/ml
UNIT: 10 amps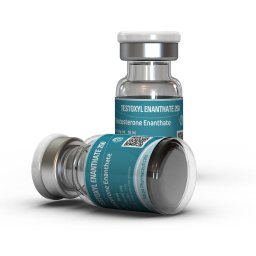 10 ml - 250 mg/ml
CHEMICAL INGREDIENT: Testosterone Enanthate
ADMINISTRATION: Intramuscular
BRAND: Kalpa Pharmaceuticals
STRENGTH: 250mg/ml
UNIT: 1 vial 10 ml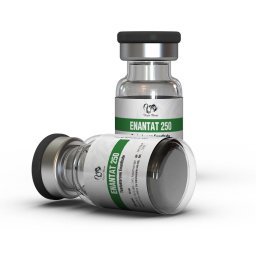 10 ml - 250 mg/ml
CHEMICAL INGREDIENT: Testosterone Enanthate
ADMINISTRATION: Only Intramuscular
BRAND: Dragon Pharma, Europe
STRENGTH: 250mg/ml
UNIT: 1 vial 10 ml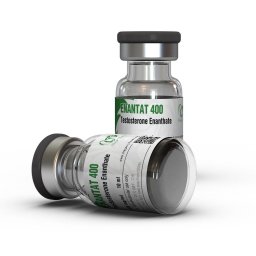 10 ml - 400 mg/ml
CHEMICAL INGREDIENT: Testosterone Enanthate
ADMINISTRATION: Only Intramuscular
BRAND: Dragon Pharma, Europe
STRENGTH: 400mg/ml
UNIT: 1 vial 10 ml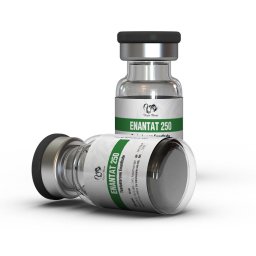 10 ml - 250 mg/ml
What is Included:
Trenbolone 200 - 3 vials
Enantat 250 - 3 vials
Turanabol - 100 tabs
For: Bulking & Strength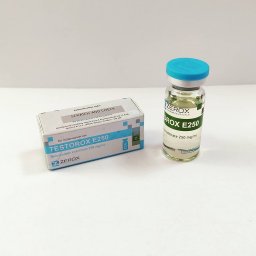 10 ml - 250 mg/ml
CHEMICAL INGREDIENT: Testosterone Enanthate
ADMINISTRATION: Intramuscular
BRAND: Zerox Pharmaceuticals
STRENGTH: 250mg/ml
UNIT: 1 Vial 10 ml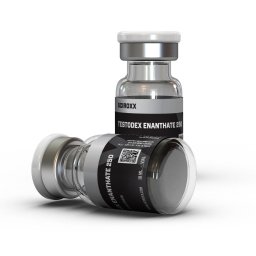 10 ml - 250 mg/ml
CHEMICAL INGREDIENT: Testosterone Enanthate
ADMINISTRATION: Intramuscular
BRAND: Sciroxx
STRENGTH: 250mg/ml
UNIT: 1 vial 10 ml