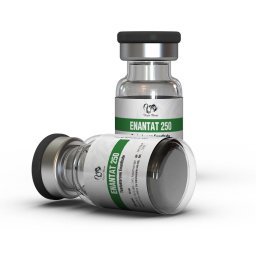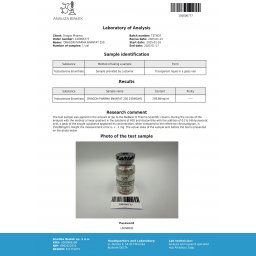 Dragon Pharma
Enantat 250
CHEMICAL INGREDIENT: Testosterone Enanthate
ADMINISTRATION: Only Intramuscular
BRAND: Dragon Pharma, Europe
STRENGTH: 250mg/ml
UNIT: 1 vial 10 ml
Enantat 250 Detailed
Dragon Pharma Enantat 250 is a powerful and effective testosterone enantate steroid produced by Dragon Pharma. It is designed to boost the levels of testosterone in the body, which can help enhance athletic performance, increase muscle mass, and improve overall physical endurance.

Product Features:
- High concentration of testosterone enantate (250 mg/ml)
- Produced by trusted brand Dragon Pharma
- Helps improve physical performance and athletic endurance
- Enhances muscle mass and strength
- Boosts libido and sexual performance
- Improves mood and overall well-being
- Can be used for both bulking and cutting cycles
- Long-lasting effects with a half-life of approximately 8 days
- Injected intramuscularly for maximum effectiveness
Side Effects
Some of the common side effects of Dragon Pharma Testosterone Enanthate include acne, hair loss, changes in libido, mood swings, and water retention. In addition, long-term use of Testosterone Enanthate by Dragon Pharma can increase the risk of heart disease, liver damage, and prostate cancer. It is important to consult with a medical professional before starting any hormone replacement therapy to weigh the benefits and risks.
ENANTAT 250 FAQ
What is Enantat 250 by Dragon Pharma?
Enantat 250 is injectable anabolic androgenic steroid with active substance Testosterone Enanthate and it used for TRT (Testosterone Replacement Therapy) and muscles growth by some users. Dragon Pharm makes good quality Testosterone Enanthate.
How much testosterone enanthate per week should I take?
Testosterone Enanthate by Dragon Pharma is useat 1ml/week in most cases. For TRT dosage will be lower.
How often should you inject testosterone enanthate 250?
For bodybuilders usually once a week and sometimes twice, that is enough!
How long does testosterone enanthate take to kick in?
Around week 5-6 Testosterone Enanthate will fully kick in.
How long does testosterone enanthate stay in your system?
Detection time - 3 months and Half life - 10.5 days;
10 or 12 weeks of Enantat 250 at 500mg/week followed by PCT with Clomid. Also this cycle can be use and for biginners.
Testosterone Enanthate vs Cypionate
Both products from Dragon Pharma Enantat 250 and Cypionat 250 are very similar, so in most cases you wont see any difference in real life.
Enantat 250 Reviews
Please log in to write Enantat 250 review.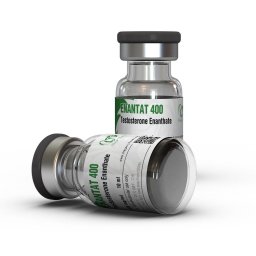 10 ml - 400 mg/ml
CHEMICAL INGREDIENT: Testosterone Enanthate
ADMINISTRATION: Only Intramuscular
BRAND: Dragon Pharma, Europe
STRENGTH: 400mg/ml
UNIT: 1 vial 10 ml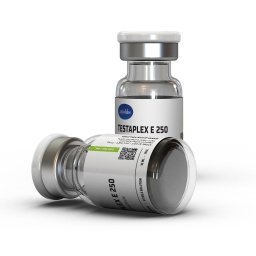 10 ml - 250 mg/ml
CHEMICAL INGREDIENT: Testosterone Enanthate
ADMINISTRATION: Intramuscular
BRAND: Axiolabs
STRENGTH: 250mg/ml
UNIT: 1 vial 10 ml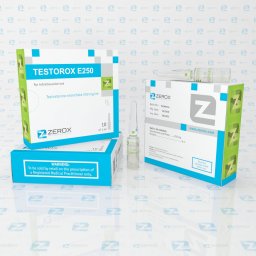 10 amps - 250mg/ml
CHEMICAL INGREDIENT: Testosterone Enanthate
ADMINISTRATION: Intramuscular
BRAND: Zerox Pharmaceuticals
STRENGTH: 250mg/ml
UNIT: 10 amps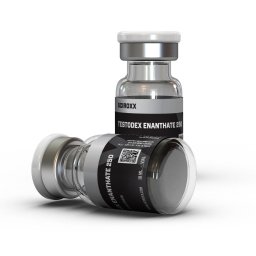 10 ml - 250 mg/ml
CHEMICAL INGREDIENT: Testosterone Enanthate
ADMINISTRATION: Intramuscular
BRAND: Sciroxx
STRENGTH: 250mg/ml
UNIT: 1 vial 10 ml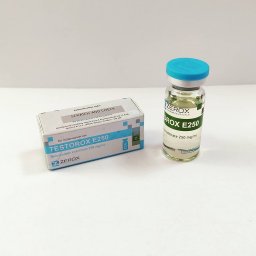 10 ml - 250 mg/ml
CHEMICAL INGREDIENT: Testosterone Enanthate
ADMINISTRATION: Intramuscular
BRAND: Zerox Pharmaceuticals
STRENGTH: 250mg/ml
UNIT: 1 Vial 10 ml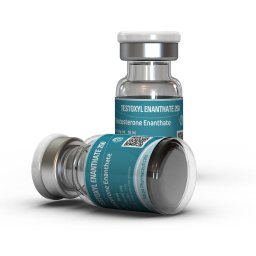 10 ml - 250 mg/ml
CHEMICAL INGREDIENT: Testosterone Enanthate
ADMINISTRATION: Intramuscular
BRAND: Kalpa Pharmaceuticals
STRENGTH: 250mg/ml
UNIT: 1 vial 10 ml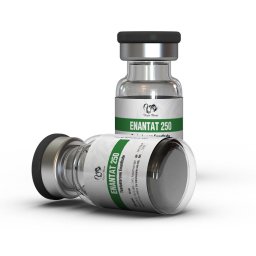 10 ml - 250 mg/ml
What is Included:
Trenbolone 200 - 3 vials
Enantat 250 - 3 vials
Turanabol - 100 tabs
For: Bulking & Strength