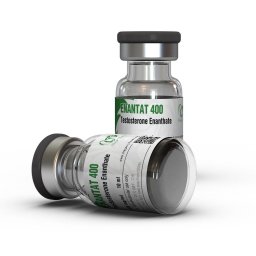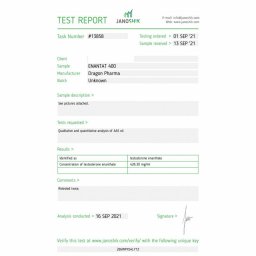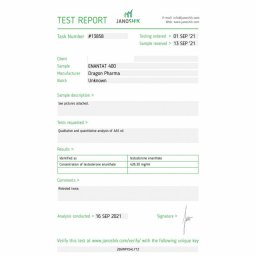 Dragon Pharma
Enantat 400
CHEMICAL INGREDIENT: Testosterone Enanthate
ADMINISTRATION: Only Intramuscular
BRAND: Dragon Pharma, Europe
STRENGTH: 400mg/ml
UNIT: 1 vial 10 ml
You will save 13.40 USD

Enantat 400 Detailed
ENANTAT 400 FAQ
What is Enantat 400 by Dragon Pharma?
Enantat 400 is an injectable anabolic/androgenic steroid with active substance Testosterone Enanthate and it used for TRT (Testosterone Replacement Therapy) and muscles growth as well as strength increase.
How much Enantat 400 per week should I take?
In most cases it is enough to take 1ml/week which equals 400mg/week with this product.
How often should you inject testosterone enanthate 400?
If you inject it once per week it is good but if you divide same injections into two you will keep more stable blood levels which is considered to be better.
How long does take to kick in?
Enanthate esters fully kicks in around weeks 5-6.
How long does testosterone enanthate stay in your system?
If you mean Detection time - 3 months and Half life - 10.5 days;
WEEKS
1-10 Enantat 400 @1ml/week;
PCT with Clomid will start 2 weeks after last injection
Enantat 250 vs Enantat 400
For newbies 250mg version.
Please log in to write Enantat 400 review.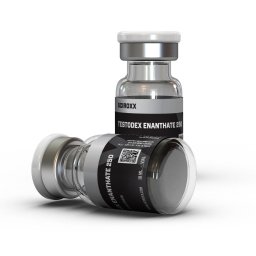 10 ml - 250 mg/ml
CHEMICAL INGREDIENT: Testosterone Enanthate
ADMINISTRATION: Intramuscular
BRAND: Sciroxx
STRENGTH: 250mg/ml
UNIT: 1 vial 10 ml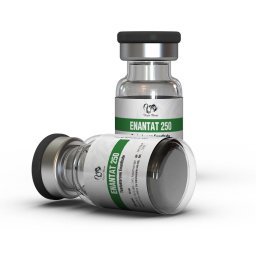 10 ml - 250 mg/ml
CHEMICAL INGREDIENT: Testosterone Enanthate
ADMINISTRATION: Only Intramuscular
BRAND: Dragon Pharma, Europe
STRENGTH: 250mg/ml
UNIT: 1 vial 10 ml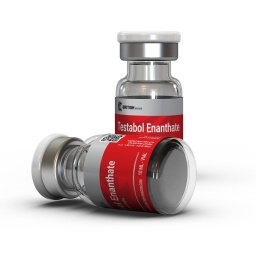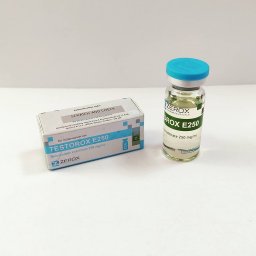 10 ml - 250 mg/ml
CHEMICAL INGREDIENT: Testosterone Enanthate
ADMINISTRATION: Intramuscular
BRAND: Zerox Pharmaceuticals
STRENGTH: 250mg/ml
UNIT: 1 Vial 10 ml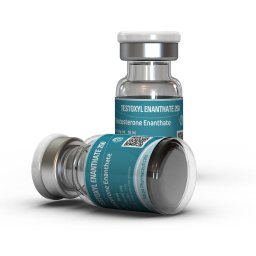 10 ml - 250 mg/ml
CHEMICAL INGREDIENT: Testosterone Enanthate
ADMINISTRATION: Intramuscular
BRAND: Kalpa Pharmaceuticals
STRENGTH: 250mg/ml
UNIT: 1 vial 10 ml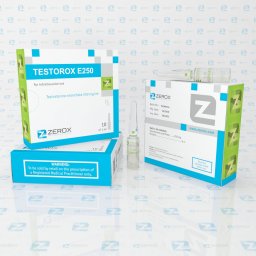 10 amps - 250mg/ml
CHEMICAL INGREDIENT: Testosterone Enanthate
ADMINISTRATION: Intramuscular
BRAND: Zerox Pharmaceuticals
STRENGTH: 250mg/ml
UNIT: 10 amps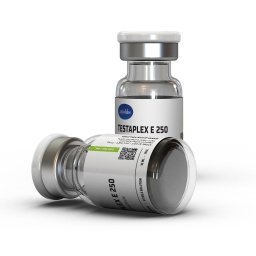 10 ml - 250 mg/ml
CHEMICAL INGREDIENT: Testosterone Enanthate
ADMINISTRATION: Intramuscular
BRAND: Axiolabs
STRENGTH: 250mg/ml
UNIT: 1 vial 10 ml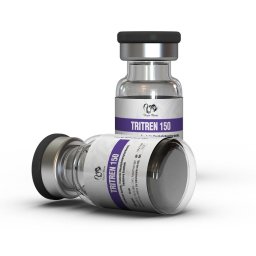 10 ml - 150 mg/ml
CHEMICAL INGREDIENT: Mix of 3 Trenbolones: Trenbolone Acetate, Trenbolone Hexahydrobenzylcarbonate, Trenbolone Enanthate
ADMINISTRATION: Intramuscular
BRAND: Dragon Pharma, Europe
STRENGTH: 150mg/ml
UNIT: 1 vial 10 ml