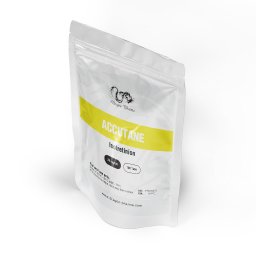 Dragon Pharma
Accutane
CHEMICAL INGREDIENT: Isotretinion
ADMINISTRATION: Oral
BRAND: Dragon Pharma, Europe
STRENGTH: 20mg/pill
UNIT: 1 pack 100 pills
Accutane Detailed
ACCUTANE FAQ
What is Accutane by Dragon Pharma?
Accutane is trade name for the Isotretinion "which is used to treat severe recalcitrant nodular acne (a certain type of severe acne) that has not been helped by other treatments, such as antibiotics. Isotretinoin is in a class of medications called retinoids. It works by slowing the production of certain natural substances that can cause pimples to form." NCBI
Some bodybuilders who use steroids add Accutane to fight ACNE.
How to get Accutane pills?
You can buy them online and the product will be delivered to you in about two weeks.
Is 80 mg of Accutane a high-dose?
Yes it is high, in most cases 20mg is enough. As with any other similar products, higher dosage means higher risk for side-effects.
What is the most popular dosage?
Best time to take Accutane
Firstly dont take it unless you really need it and dont go over 5 weeks! Always start with low dosage. Take it with food and monitor your body reaction.
Side Effects
Depression
Vitamin A toxicity
Eye changes - dry eyes, decresead nigh vision
Inflammatory bowel disease
Stunted growth: The FDA, in 2010, stated the drug may stop bone growth in teenagers still growing
Best Acutane brands?
Brands which are long enough on market and make good products.
Where can I buy Accutane pills?
Please log in to write Accutane review.