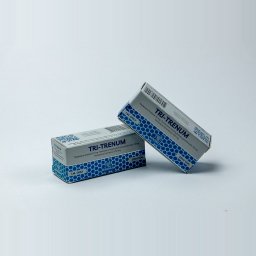 Magnum Laboratories
Tri-Trenum
CHEMICAL INGREDIENT: Trenbolone Acetate, Trenbolone Hexahydrobenzylcarbonate, Trenbolone Enanthate
ADMINISTRATION: Injectable
BRAND: Magnum Laboratories
STRENGTH: 200mg/ml
UNIT: 1 vial 10ml
Tri-Trenum Detailed
Meet Tri-Trenum from Magnum Laboratories - the most powerful and effective muscle-building product on the market today! With a mix of three trenbolones - Trenbolone Acetate, Trenbolone Hexahydrobenzylcarbonate, and Trenbolone Enanthate.
Tri-Trenum offers bodybuilders the strength and endurance they need to optimize their performance.
Tri-Trenum is the only product on the market that combines three trenbolones to give you fast acting anabolic results. Its unique blend of trenbolone compounds quickly increases protein synthesis, leading to the growth and development of lean body mass. Magnum Tren also increases red blood cell production, which helps improve oxygen transport, enabling you to train harder and longer. With Tri-Trenum, you can say goodbye to fatigue and soreness post-workouts and enjoy bigger, better muscle gains.
What makes Tri-Trenum so special? First, it contains a high-quality mix of three trenbolones, magnified by the rigorous manufacturing processes of Magnum Laboratories. Second, its components have been researched and tested to make sure that they promote maximum and lasting muscle growth. Third, it helps to reduce body fat and improve metabolism, all while packing on muscle.
If you're a bodybuilder looking for a powerful and effective muscle-building product, then Tri-Trenum from Magnum Laboratories may be the perfect fit! With its scientifically-backed combination of three trenbolones, it's the ideal choice for anyone wanting to make serious progress with their weightlifting and bodybuilding goals. So, what are you waiting for? Get your hands on Tri-Trenum 200 today and experience the many benefits it has to offer.
Tri-Trenum 200 FAQ
What is Tri-Trenum?
Tri Tren is a mix of three Trenbolones: Trenbolone Acetate, Trenbolone Hexahydrobenzylcarbonate, Trenbolone Enanthate. It is a powerful steroid NOT for newbiews.
Most popular Tri Tren 200 Cycle
How long does Tri Tren take to kick in
The Acetate ester will kick in immediately. Each ester has different release times thus trenbolone levels in blood are kept at stable level.
How much Tri Trenum per week
1ml Every Other Day is enough.
Tri Tren side effects
Estrogenic: men who are sensitive may get gyno;
Androgenic: acne, hair loss and body hair growth;
Cardiovascular: negative impact on cholesterol.
Where to buy Tri Tren 150?
At BuyDragonPharma.Com. We sell genuine Magnum Laboratories products. You can test them in a lab. If you are still thinking place a small test order.
Please log in to write Tri-Trenum review.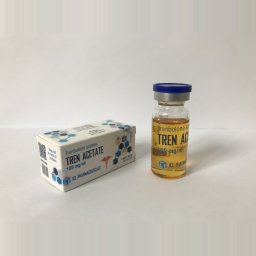 10 ml - 100 mg/ml
CHEMICAL INGREDIENT: Trenbolone Acetate
ADMINISTRATION: Intramuscular
BRAND: Ice Pharmaceuticals
STRENGTH: 100mg/ml
UNIT: 1 vial 10 ml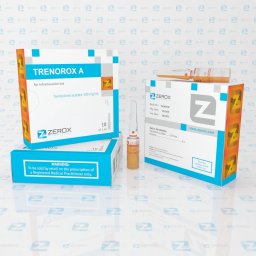 10 amps - 100 mg/ml
CHEMICAL INGREDIENT: Trenbolone Acetate
ADMINISTRATION: Intramuscular
BRAND: Zerox Pharmaceuticals
STRENGTH: 100mg/ml
UNIT: 10 amps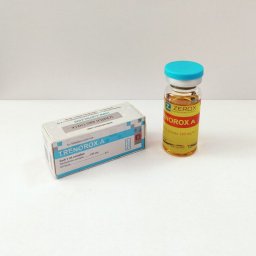 10 ml - 100 mg/ml
CHEMICAL INGREDIENT: Trenbolone Acetate
ADMINISTRATION: Intramuscular
BRAND: Zerox Pharmaceuticals
STRENGTH: 100mg/ml
UNIT: 1 Vial 10 ml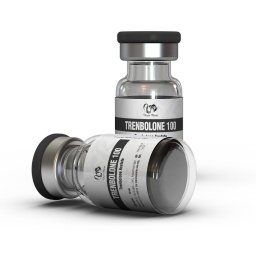 10 ml - 100 mg/ml
CHEMICAL INGREDIENT: Trenbolone Acetate
ADMINISTRATION: Intramuscular
BRAND: Dragon Pharma, Europe
STRENGTH: 100mg/ml
UNIT: 1 vial 10 ml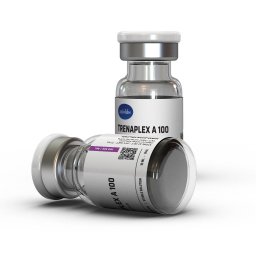 10 ml - 100 mg/ml
CHEMICAL INGREDIENT: Trenbolone Acetate
ADMINISTRATION: Intramuscular
BRAND: Axiolabs
STRENGTH: 100mg/ml
UNIT: 1 vial 10 ml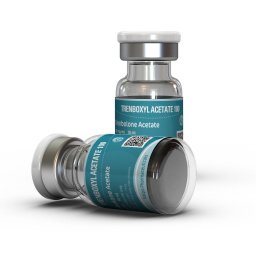 10 ml - 100 mg/ml
CHEMICAL INGREDIENT: Trenbolone Acetate
ADMINISTRATION: Intramuscular
BRAND: Kalpa Pharmaceuticals
STRENGTH: 100mg/ml
UNIT: 1 vial 10 ml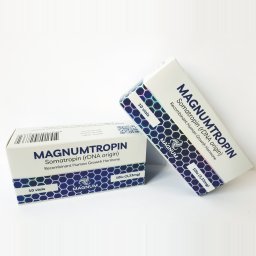 kit - 10iu/vial
CHEMICAL INGREDIENT: Somatropin
ADMINISTRATION: Inject
BRAND: Magnum Laboratories
STRENGTH: 10 IU
UNIT: 10 vials (10 iu/vial)