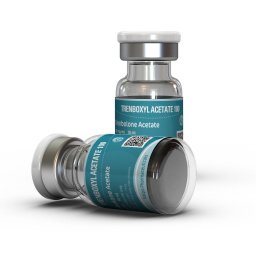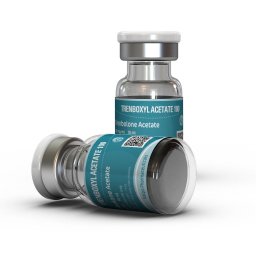 Kalpa Pharmaceuticals
Trenboxyl Acetate 100
CHEMICAL INGREDIENT: Trenbolone Acetate
ADMINISTRATION: Intramuscular
BRAND: Kalpa Pharmaceuticals
STRENGTH: 100mg/ml
UNIT: 1 vial 10 ml
Trenboxyl Acetate 100 Detailed
TRENBOXYL ACETATE 100 FAQ
What is Trenboxyl Acetate100 by Kalpa?
Trenboxyl Acetate or Trenbolone 100 is Anabolic/Androgenic injectable steroid from Kalpa Phamraceuticals used mostly in cutting and strength steroid cycles.
How often to inject Tren Acetate?
Tren Acetate or Trenboxyl A by Kalpa is injected EOD, this means - Every Other Day
What is most popular Tren A cycle?
Usually it is stacked with Testoxyl Propionat 100 since both work for cutting.
As an example:
Weeks 1-8 Testoxyl Propionat 100 @1ml/EOD (Every Other Day)
Weeks 1-8 Trenboxyl A 100 (Tren Acetate) @1ml/EOD (Every Other Day)
Can I use Kalpa Trenbolone Acetate for first cycle?
What is the difference between trenbolone acetate and trenbolone enanthate?
Acetate has quick acting ester and Trenbolone Enanthate long acting ester and that means that Acetetate will kick in faster and get out of body faster but that also means it must be injected more often.
Where to Buy Kalpa Pharmaceuticals Trenbolone Acetate?
Our Shop BuyDragongPharma.Com is approved and gold Kalpa Steroids supplier. Please test us with a small or huge order :) VERIFY HERE
I need advice on how to cycle Kalpa Tren Acetate?
We will be happy to help. Send us your stats, goals and experience. Contact us
Please log in to write Trenboxyl Acetate 100 review.