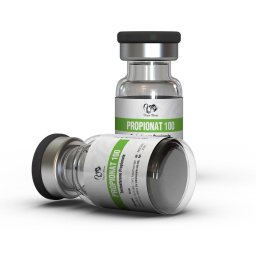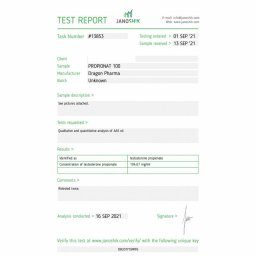 Dragon Pharma
Propionat 100
CHEMICAL INGREDIENT: Testosterone Propionate
ADMINISTRATION: Only Intramuscular
BRAND: Dragon Pharma, Europe
STRENGTH: 100mg/ml
UNIT: 1 vial 10 ml
Propionat 100 Detailed
DRAGON PHARMA PROPIONAT 100 FAQ
What is Propionat 100 by Dragon Pharma?
Propionat 100 stands for Testosterone Propionate, which is main male hormone. Testosterone level will affect our sex-drive, muscles, mood and other male characteristics.
How much testosterone propionate per week should I take?
A common dosage is 1ml/EOD which stands for Every Other Day however as a beginner you can start with 0.5ml/EOD.
How often should you inject testosterone propionate 100?
Since Propionate is short ester which means it is quick acting (quick in - quick out) it is recommended to inject it EOD.
How long does testosterone propionate take to kick in?
You will feel it pretty quick, after 2nd or 3rd injection.
How long does testosterone propionate stay in your system?
Testosterone propionate has an average half-life of 3.8 days.
What is most popular Propionat 100 cycle?
Testosterone Propionate vs Enanthate
Enanthate takes longer to kick in (about 5 weeks) and is injected once or twice per week. Propionate kicks in faster and is injected EOD
Propionat 100 Reviews
Please log in to write Propionat 100 review.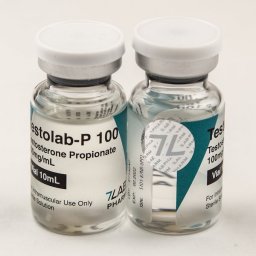 10 ml - 100 mg/ml
CHEMICAL INGREDIENT: Testosterone Propionate
ADMINISTRATION: Only Intramuscular
BRAND: 7Lab Pharm
STRENGTH: 100mg/ml
UNIT: 1 vial 10 ml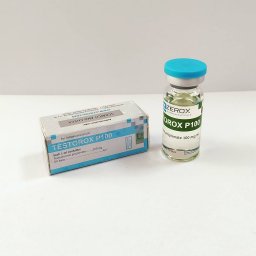 10 ml - 100 mg/ml
CHEMICAL INGREDIENT: Testosterone Propionate
ADMINISTRATION: Intramuscular
BRAND: Zerox Pharmaceuticals
STRENGTH: 100mg/ml
UNIT: 1 Vial 10 ml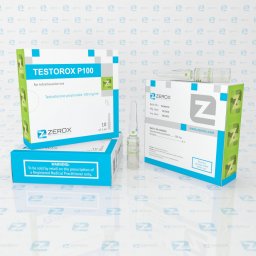 10 amps - 100mg/ml
CHEMICAL INGREDIENT: Testosterone Propionate
ADMINISTRATION: Intramuscular
BRAND: Zerox Pharmaceuticals
STRENGTH: 100mg/ml
UNIT: 10 amps
10 ml - 100 mg/ml
CHEMICAL INGREDIENT: Testosterone Propionate
ADMINISTRATION: Intramuscular
BRAND: Kalpa Pharmaceuticals
STRENGTH: 100mg/ml
UNIT: 1 vial 10 ml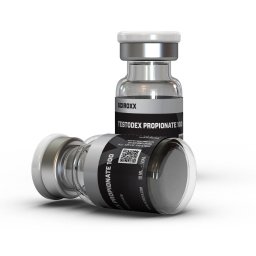 10 ml - 100 mg/ml
CHEMICAL INGREDIENT: Testosterone Propionate
ADMINISTRATION: Intramuscular
BRAND: Sciroxx
STRENGTH: 100mg/ml
UNIT: 1 vial 10 ml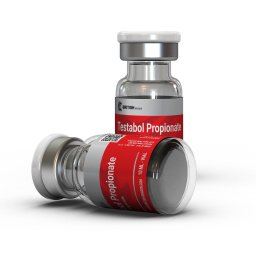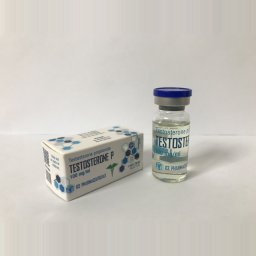 10 ml - 100 mg/ml
CHEMICAL INGREDIENT: Testosterone Propionate
ADMINISTRATION: Intramuscular
BRAND: Ice Pharmaceuticals
STRENGTH: 100mg/ml
UNIT: 1 vial 10 ml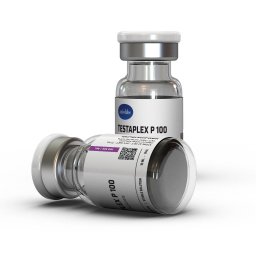 10 ml - 100 mg/ml
CHEMICAL INGREDIENT: Testosterone Propionate
ADMINISTRATION: Intramuscular
BRAND: Axiolabs
STRENGTH: 100mg/ml
UNIT: 1 vial 10 ml