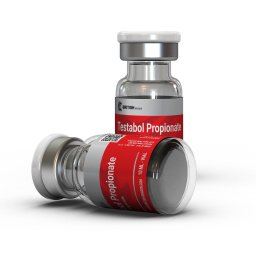 British Dragon Pharmaceuticals
Testabol Propionate
Testabol Propionate Detailed
Are you looking for an effective and powerful testosterone propionate anabolic androgenic steroid? Look no further than Testabol Propionate by British Dragon Pharma!
Testabol Propionate 100 is designed to boost testosterone levels for enhanced athletic performance, increased muscle mass, improved physical endurance, and even a heightened sex drive during a steroid cycle. It acts quickly, thanks to the propionate ester, making it an ideal choice for cutting cycles, whether you're preparing for a contest or getting ready for summer.
What sets Testabol Propionate apart?
Concentration of Testosterone Propionate at 100 mg/ml
Produced by the trusted brand British Dragon Pharmaceuticals
Helps improve physical performance and athletic endurance
Enhances muscle mass and strength
Boosts libido and sexual performance
Improves mood and overall well-being
Suitable for both bulking and cutting cycles
Quick elimination from the body if you decide to stop using it
Maximum effectiveness when injected intramuscularly
While there may be some side effects associated with British Dragon Testosterone Propionat, such as acne, hair loss, changes in libido, mood swings, and water retention, it's essential to note that long-term use may increase the risk of your body's incapacity to produce its own testosterone. For this reason, it is not recommended to use it for more than 12 weeks.
Always consult with a medical professional before starting any hormone replacement therapy to analyze the potential benefits and risks.
Testabol Propionate 100 FAQ
What is Propionat 100 by British Dragon Pharma?
Testabol Propionate stands for Testosterone Propionate, which is main male hormone. Testosterone level will affect our sex-drive, muscles, mood and other male characteristics.
How much testosterone propionate per week should I take?
A common dosage is 1ml/EOD which stands for Every Other Day however as a beginner you can start with 0.5ml/EOD.
How often should you inject testabol propionate 100?
Since Propionate is short ester which means it is quick acting (quick in - quick out) it is recommended to inject it EOD.
How long does testosterone propionate take to kick in?
You will feel it pretty quick, after 2nd or 3rd injection.
How long does testabol propionate stay in your system?
Testosterone propionate has an average half-life of 3.8 days.
What is most popular Propionat 100 cycle?
Testabol Propionate vs Enanthate
Enanthate takes longer to kick in (about 5 weeks) and is injected once or twice per week. Propionate kicks in faster and is injected EOD
Please log in to write Testabol Propionate review.