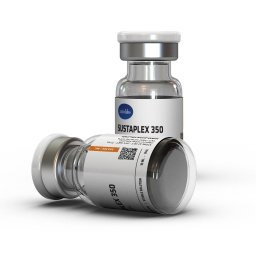 Axiolabs
Sustaplex 350
CHEMICAL INGREDIENT:
Testosterone Decanoate,
Testosterone Phenylpropionate,
Testosterone Propionate,
Testosterone Isocaproate
ADMINISTRATION: Intramuscular
BRAND: Axiolabs
STRENGTH: 350mg/ml
UNIT: 1 vial 10 ml
Sustaplex 350 Detailed
SUSTAPLEX 350 FAQ
What is Axiolabs Sustaplex 350?
Axiolabs Sustaplex 350 is an injectable mix of 4 testosterone esters, 140 mg of Testosterone Decanoate, 84 mg of Testosterone Phenylpropionate, 42 mg of Testosterone Propionate and 84 mg of Testosterone Isocaproate.
How much Axiolabs Sustaplex should I take?
Is depends for your goals but is used at 1-2ml/week.
How often should you inject Axiolabs Sustanon?
In most cases Sustaplex 350 it is injected once or twice per week.
How long does stay in your system?
Since it has 4 testosterone esters with different release times it may be detected even after 3 months.
What is most popular Sustaplex cycle?
Sustaplex 350 or Testaplex E 250 (Sustanon vs Enanthate)
Enanthate is just one type of testosterone ester and it has clear release time while sustanon is a mix of testosterone esters with different release times, it means you can inject it less often. It is hard to say which one is better, if you want to try both start with Testoxyl Enanthate 250.
Where to buy Axiolabs Sustaplex 350?
You can buy Axiolabs sustanon on our shop since we are one of the approved Axiolabs suppliers.
Please log in to write Sustaplex 350 review.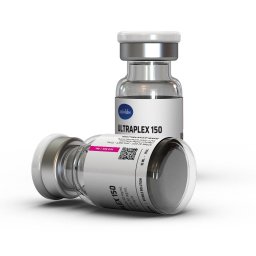 10 ml - 150 mg/ml
CHEMICAL INGREDIENT:
Drostanolone Propionate 50mg
Trenbolone Acetate 50mg
Testosterone Propionate 50mg
ADMINISTRATION: Intramuscular
BRAND: Axiolabs
STRENGTH: 150mg/ml
UNIT: 1 vial 10 ml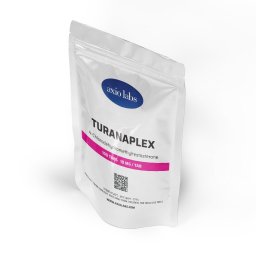 100 tabs - 10 mg/tab
CHEMICAL INGREDIENT: 4-Chlorodehydromethyltestosterone
ADMINISTRATION: Oral
BRAND: Axiolabs
STRENGTH: 10 mg/pill
UNIT: 1 pack 100 pills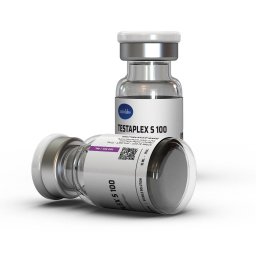 10 ml - 100 mg/ml
CHEMICAL INGREDIENT: Testosterone Suspension
ADMINISTRATION: Intramuscular
BRAND: Axiolabs
STRENGTH: 100mg/ml
UNIT: 1 vial 10 ml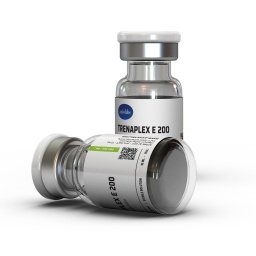 10 ml - 200 mg/ml
CHEMICAL INGREDIENT: Trenbolone Enanthate
ADMINISTRATION: Intramuscular
BRAND: Axiolabs
STRENGTH: 200mg/ml
UNIT: 1 vial 10 ml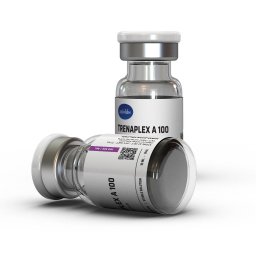 10 ml - 100 mg/ml
CHEMICAL INGREDIENT: Trenbolone Acetate
ADMINISTRATION: Intramuscular
BRAND: Axiolabs
STRENGTH: 100mg/ml
UNIT: 1 vial 10 ml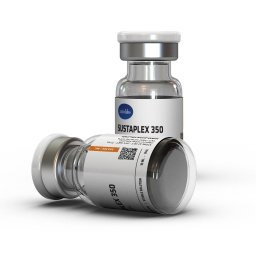 10 ml - 350 mg/ml
CHEMICAL INGREDIENT:
Testosterone Decanoate,
Testosterone Phenylpropionate,
Testosterone Propionate,
Testosterone Isocaproate
ADMINISTRATION: Intramuscular
BRAND: Axiolabs
STRENGTH: 350mg/ml
UNIT: 1 vial 10 ml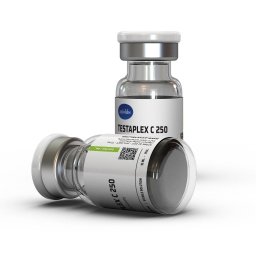 10 ml - 250 mg/ml
CHEMICAL INGREDIENT: Testosterone Cypionate
ADMINISTRATION: Intramuscular
BRAND: Axiolabs
STRENGTH: 250mg/ml
UNIT: 1 vial 10 ml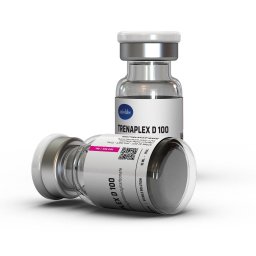 10 ml - 100 mg/ml
CHEMICAL INGREDIENT: Trenbolone Hexahydrobenzylcarbonate
ADMINISTRATION: Intramuscular
BRAND: Axiolabs
STRENGTH: 100mg/ml
UNIT: 1 vial 10 ml