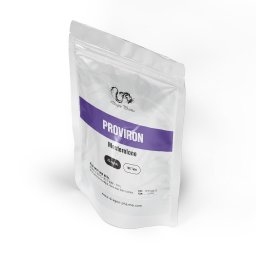 Dragon Pharma
Proviron
CHEMICAL INGREDIENT: Mesterolone
ADMINISTRATION: Only Oral
BRAND: Dragon Pharma, Europe
STRENGTH: 25mg/pill
UNIT: 1 pack 100 pills
Proviron Detailed
Proviron 25 FAQ
What is Dragon Pharma Proviron 25mg used for?
Proviron is used in cutting cycles because it will bring hardening effects, enhance the total free state of the other steroids being used in a steroids cycle and will bind to the androgen receptor which increases fat burn rate.
Proviron Dosage for PCT
Proviron is not used for PCT. For PCT we use Clomid or Nolva or both.
How long does Proviron take to work
It starts working immediately as you take it but you will see results over time.
Proviron 25 benefits
As mentioned above Proviron will bring hardening effect & enhance free testosterone and other steroids.
Proviron and Testosterone cycle
WEEKS
1-10 Testosterone Enanthate 2ml/week
4-10 Proviron 50mg/day
PCT with Clomid.
Proviron and Sustanon 250
WEEKS
1-10 Sustanon 500mg/week or 2ml/week
4-10 Proviron 50mg/day
PCT with Clomid.
Where to Buy Proviron 25mg
At BuyDragonPharma.Com. We sell genuine Dragon Pharma products. You can test them in a lab. If you are still thinking place a small test order.
Please log in to write Proviron review.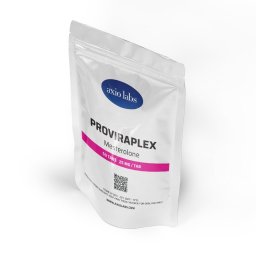 50 tabs - 25 mg/tab
CHEMICAL INGREDIENT: Mesterolone
ADMINISTRATION: Oral
BRAND: Axiolabs
STRENGTH: 25mg/pill
UNIT: 1 pack 50 pills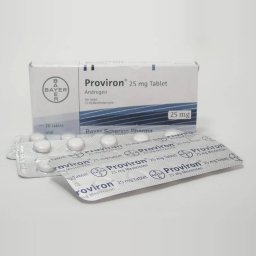 20 tabs - 25 mg/tab
CHEMICAL INGREDIENT: Mesterolone
ADMINISTRATION: Oral
BRAND: Bayer Schering
STRENGTH: 25mg
UNIT: 20 tabs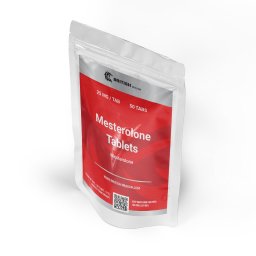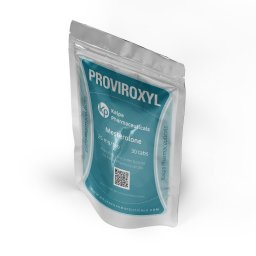 30 tabs - 25 mg/tab
CHEMICAL INGREDIENT: Mesterolone
ADMINISTRATION: Oral
BRAND: Kalpa Pharmaceuticals
STRENGTH: 25mg/pill
UNIT: 1 pack 30 pills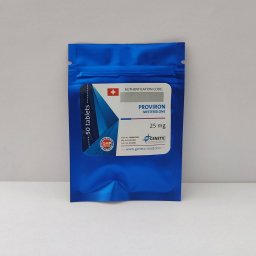 50 tabs - 25 mg/tab
CHEMICAL INGREDIENT: Mesterolone
ADMINISTRATION: Only Oral
BRAND: Genetic Pharmaceuticals
STRENGTH: 25mg/pill
UNIT: 1 pack 50 pills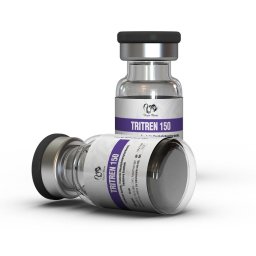 10 ml - 150 mg/ml
CHEMICAL INGREDIENT: Mix of 3 Trenbolones: Trenbolone Acetate, Trenbolone Hexahydrobenzylcarbonate, Trenbolone Enanthate
ADMINISTRATION: Intramuscular
BRAND: Dragon Pharma, Europe
STRENGTH: 150mg/ml
UNIT: 1 vial 10 ml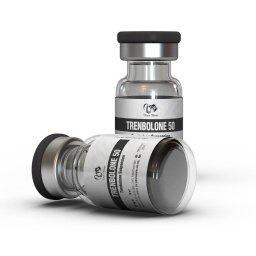 10 ml - 50 mg/ml
CHEMICAL INGREDIENT: Trenbolone Suspension
ADMINISTRATION: Intramuscular
BRAND: Dragon Pharma, Europe
STRENGTH: 50mg/ml
UNIT: 1 vial 10 ml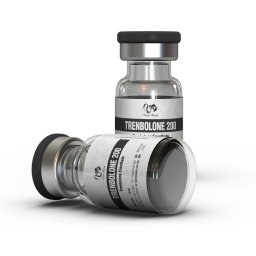 10 ml - 200 mg/ml
CHEMICAL INGREDIENT: Trenbolone Enanthate
ADMINISTRATION: Intramuscular
BRAND: Dragon Pharma, Europe
STRENGTH: 200mg/ml
UNIT: 1 vial 10 ml