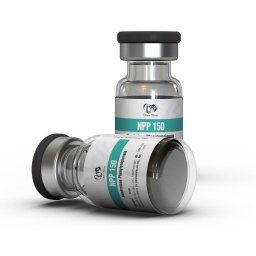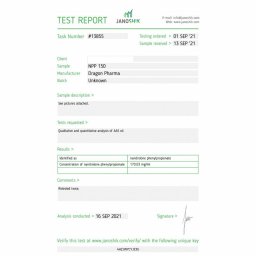 Dragon Pharma
NPP 150
CHEMICAL INGREDIENT: Nandrolone PhenylPropionate
ADMINISTRATION: Only Intramuscular
BRAND: Dragon Pharma, Europe
STRENGTH: 150mg/ml
UNIT: 1 vial 10 ml
NPP 150 Detailed
NPP 150 FAQ
What is Nandrolone Phenylpropionate (NPP 150) ?
Nandrolone Phenylpropionateis quick ester version of Deca which means it acts faster you feel it faster but it will also need more often to be injected.
How often to inject NPP 150?
NPP 150 must be injected Every Other Day to keep stable blood levels.
What is most popular NPP 150 cycle?
Usually it is stacked with Testosterone Propionate
WEEKS
1-10 Testosterone Propionate - @1ml/EOD
1-10 NPP 150 - @1ml/EOD
Can I use it for first cycle?
What is the half life of Nandrolone PhenylPropionate?
Where to buy NPP 150?
BuyDragonPharma.com is approved DP supplier. We send you genuine product safely packed with tracking code.
Nandrolone Decanoate (Deca 300) vs Nandrolone Phenylpropionate (NPP 150)
Both contain same active substance and the main difference is in the type of ester Deca has long acting and NPP 150 has quick acting ester. Long acting requires 2 injections per week while quick acting (also named short ester) requires EOD injections.
Please log in to write NPP 150 review.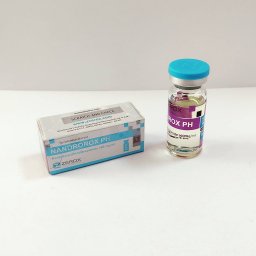 10 ml - 100 mg/ml
CHEMICAL INGREDIENT: Nandrolone Phenylpropionate
ADMINISTRATION: Intramuscular
BRAND: Zerox Pharmaceuticals
STRENGTH: 100mg/ml
UNIT: 1 Vial 10 ml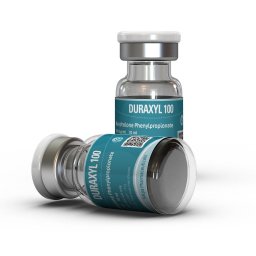 10 ml - 100 mg/ml
CHEMICAL INGREDIENT: Nandrolone Phenylpropionate
ADMINISTRATION: Intramuscular
BRAND: Kalpa Pharmaceuticals
STRENGTH: 100mg/ml
UNIT: 1 vial 10 ml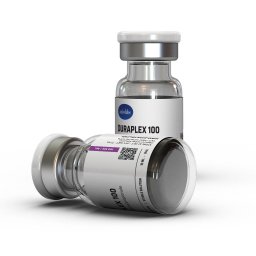 10 ml - 100 mg/ml
CHEMICAL INGREDIENT: Nandrolone Phenylpropionate
ADMINISTRATION: Intramuscular
BRAND: Axiolabs
STRENGTH: 100mg/ml
UNIT: 1 vial 10 ml
10 ml - 100 mg/ml
CHEMICAL INGREDIENT: Nandrolone Phenylpropionate
ADMINISTRATION: Intramuscular
BRAND: Ice Pharmaceuticals
STRENGTH: 100mg/ml
UNIT: 1 vial 10 ml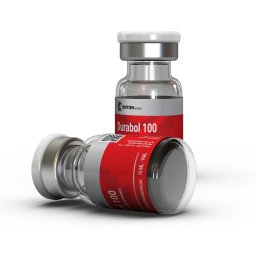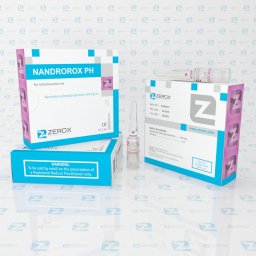 10 amps - 100 mg/ml
CHEMICAL INGREDIENT: Nandrolone Phenylpropionate
ADMINISTRATION: Intramuscular
BRAND: Zerox Pharmaceuticals
STRENGTH: 100mg/ml
UNIT: 10 amps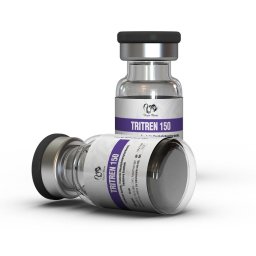 10 ml - 150 mg/ml
CHEMICAL INGREDIENT: Mix of 3 Trenbolones: Trenbolone Acetate, Trenbolone Hexahydrobenzylcarbonate, Trenbolone Enanthate
ADMINISTRATION: Intramuscular
BRAND: Dragon Pharma, Europe
STRENGTH: 150mg/ml
UNIT: 1 vial 10 ml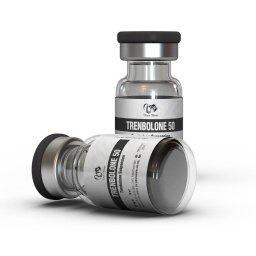 10 ml - 50 mg/ml
CHEMICAL INGREDIENT: Trenbolone Suspension
ADMINISTRATION: Intramuscular
BRAND: Dragon Pharma, Europe
STRENGTH: 50mg/ml
UNIT: 1 vial 10 ml