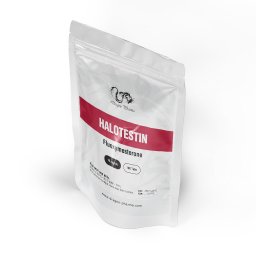 Dragon Pharma
Halotestin
CHEMICAL INGREDIENT: Fluoxymesterone
ADMINISTRATION: Only Oral
BRAND: Dragon Pharma, Europe
STRENGTH: 10mg/pill
UNIT: 1 pack 100 pills
Halotestin Detailed
HALOTESTIN FAQ
What is Halotestin?
Halotestin is an oral anabolic/androgenic (Anabolic/Androgenic ratio:1,900/850) steroid used mostly in strength cycles.
What does Halotestin do?
Halotestin has strong androgenic properties and will give user strength. It is not for newbies and will put stress on liver.
What is Halotestin used for in bodybuilding?
Halotestin is used in cycles where users seeks strength increase. Fast.
Does Halotestin cause water retention?
What is most popular cycle?
WEEKS
1-4 Halotestin: 30-40mg/day;
PCT WITH CLOMID
==============================
Day 1 – Clomid 100mg
Day 2 - Clomid 100mg
Following 20 days – Clomid 50mg
*If needed you can take it for 5-7 days more at 25mg/day dosage.
TABS are taken with food.
==============================
Does Halotestin increase libido?
Where to buy Halotestin by Dragon Pharma?
BuyDragonPharma.com is approved DP supplier. We send you genuine product safely packed with tracking code.
Please log in to write Halotestin review.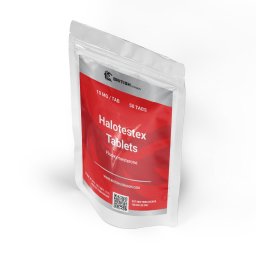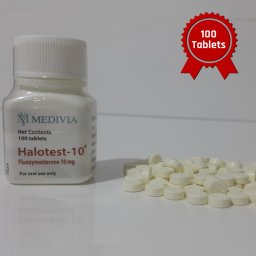 100 tabs - 10 mg/tab
CHEMICAL INGREDIENT: Fluoxymesterone
ADMINISTRATION: Oral
BRAND: Medevia
STRENGTH: 10 mg/tab
UNIT: 100 tab/bottle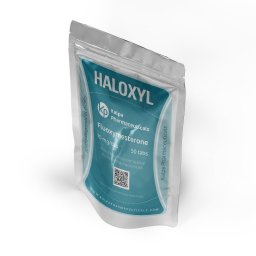 50 tabs - 10 mg/tab
CHEMICAL INGREDIENT: Fluoxymesterone
ADMINISTRATION: Oral
BRAND: Kalpa Pharmaceuticals
STRENGTH: 10mg/pill
UNIT: 1 pack 50 pills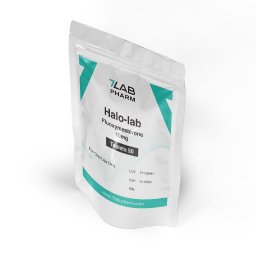 50 tabs - 10 mg/tab
CHEMICAL INGREDIENT: Fluoxymesterone
ADMINISTRATION: Oral
BRAND: 7Lab Pharma
STRENGTH: 10mg/pill
UNIT: 1 pack 50 pills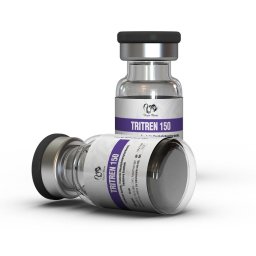 10 ml - 150 mg/ml
CHEMICAL INGREDIENT: Mix of 3 Trenbolones: Trenbolone Acetate, Trenbolone Hexahydrobenzylcarbonate, Trenbolone Enanthate
ADMINISTRATION: Intramuscular
BRAND: Dragon Pharma, Europe
STRENGTH: 150mg/ml
UNIT: 1 vial 10 ml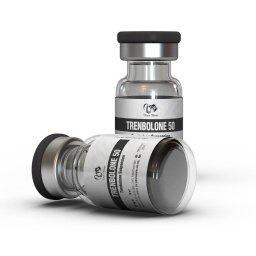 10 ml - 50 mg/ml
CHEMICAL INGREDIENT: Trenbolone Suspension
ADMINISTRATION: Intramuscular
BRAND: Dragon Pharma, Europe
STRENGTH: 50mg/ml
UNIT: 1 vial 10 ml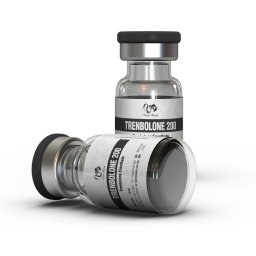 10 ml - 200 mg/ml
CHEMICAL INGREDIENT: Trenbolone Enanthate
ADMINISTRATION: Intramuscular
BRAND: Dragon Pharma, Europe
STRENGTH: 200mg/ml
UNIT: 1 vial 10 ml