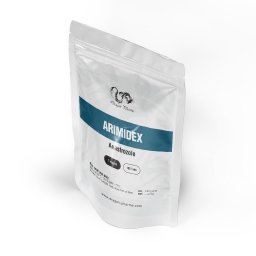 Dragon Pharma
Arimidex 1mg
CHEMICAL INGREDIENT: Anastrozole
ADMINISTRATION: Only Oral
BRAND: Dragon Pharma, Europe
STRENGTH: 1mg/pill
UNIT: 1 pack 100 pills
Arimidex 1mg Detailed
ARIMIDEX FAQ
What is Dragon Pharma Arimidex used for?
Arimidex is used fight gyno signs during steroid cycle.
Dosage for Arimidex for PTC
DP Arimidex comes in 1mg dosage however that is not the dosage you should take from the start. Dosage must be adjusted according to what other produccts you use and how your body reacts to them.
How long does Arimidex take to kick in?
It is hard to say exactly how quickly the sides from high estrogen will go away but consider at least 4-6 days.
When to take anastrozole with testosterone?
Immediately as you feel gyno signs.
How much arimidex for 500mg test?
Starting dosage would be 0.25 EOD (EOD= Every Other Day) or ED (ED = Every Day) and then adjust accordingly. Too much is not good as well, since we need estrogen to function properly.
What can I take instead of Dragon Pharma Arimidex?
Instead of Arimidex (anastrozole), Exemestane is another solution.
What's better Dragon Pharma Aromasin or Arimidex?
The Anastrozole and Exemestane are active substances so if DP is not available you may want to find another good brand with same products to fight gyno.
Where to buy Arimidex online by Dragon Pharma?
Best place to buy arimidex online is our shop, we are approved Dragon Pharma supplier. If you have questions on usage, workout or nutrition please contact us.
Arimidex 1mg Reviews
Please log in to write Arimidex 1mg review.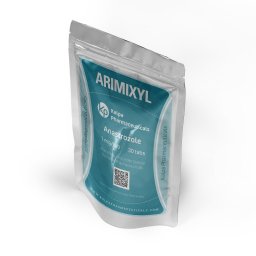 30 tabs - 1 mg/tab
CHEMICAL INGREDIENT: Anastrozole
ADMINISTRATION: Oral
BRAND: Kalpa Pharmaceuticals
STRENGTH: 1mg/pill
UNIT: 1 pack 30 pills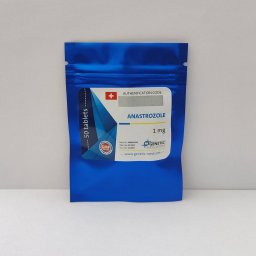 50 tabs - 1 mg/tab
CHEMICAL INGREDIENT: Anastrozole
ADMINISTRATION: Only Oral
BRAND: Genetic Pharmaceuticals
STRENGTH: 1mg/pill
UNIT: 1 pack 50pills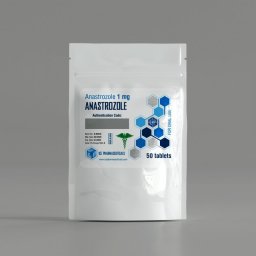 50 tabs - 1 mg
CHEMICAL INGREDIENT: Anastrozole
ADMINISTRATION: Oral
BRAND: Ice Pharmaceuticals
STRENGTH: 1mg/pill
UNIT: 1 pack 50 pills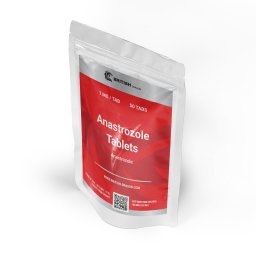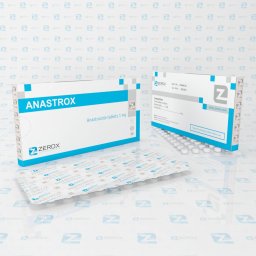 50 tabs - 1 mg/tab
CHEMICAL INGREDIENT: Anastrozole
ADMINISTRATION: Oral
BRAND: Zerox Pharmaceuticals
STRENGTH: 1 mg/pill
UNIT: 1 pack 50 pills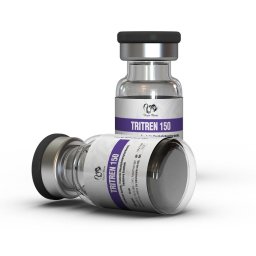 10 ml - 150 mg/ml
CHEMICAL INGREDIENT: Mix of 3 Trenbolones: Trenbolone Acetate, Trenbolone Hexahydrobenzylcarbonate, Trenbolone Enanthate
ADMINISTRATION: Intramuscular
BRAND: Dragon Pharma, Europe
STRENGTH: 150mg/ml
UNIT: 1 vial 10 ml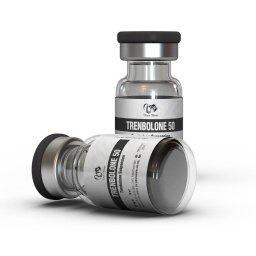 10 ml - 50 mg/ml
CHEMICAL INGREDIENT: Trenbolone Suspension
ADMINISTRATION: Intramuscular
BRAND: Dragon Pharma, Europe
STRENGTH: 50mg/ml
UNIT: 1 vial 10 ml