Post Cycle Therapy
Post Cycle Therapy
We still get questions whether Post Cycle Therapy (PCT) is needed...
Well, let's discuss this quickly and straight to the subject.
If you never did it please make yourself a favor and dedicate 8 minutes to read this.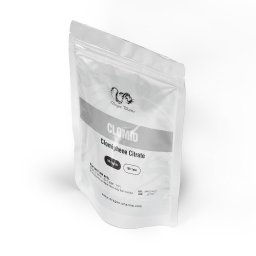 100 tabs - 50 mg/tab
CHEMICAL INGREDIENT: Clomiphene Citrate
ADMINISTRATION: Oral
BRAND: Dragon Pharma, Europe
STRENGTH: 50mg/pill
UNIT: 1 pack 100 pills
What is Post Cycle Therapy?
Post Cycle Therapy is a process of recovery after steroid cycle. During this process we help body restore natural testosterone production and due to this we help our body keep as much as possible of the gains we made during cycle.
If we dont follow PCT plan after steroid cycle the recovery will be harder, most of the gains will be lost and chance for mood swings is higer.
Ok, this is clear now let's move to the next question.
When to start PCT?
If to give you a quick answer: start PCT 1 week after you finished steroid cycle.
If to give you an answer with scientific approach: start PCT when steroids you used are out of your system. How to know that? Check this list: Steroids Half Lifes
Let's take as example Testosterone propionate which according to that list has a half life of 4.5 days. This means that after 4.5 days you can start PCT.
What to use for PCT?
Go with Clomid. It works.
Below is basic PCT plan with Clomid:
PCT WITH CLOMID
==============================
Day 1 – Clomid 100mg
Day 2 - Clomid 100mg
Following 20 days – Clomid 50mg
*If needed you can take it for 5-7 days more at 25mg/day dosage.
TABS are taken with food.
==============================
RELATED LINKS: